Primarily in the 18th century San José was a small military base to protect the coast between Cala Genoveses and Cala Higuera.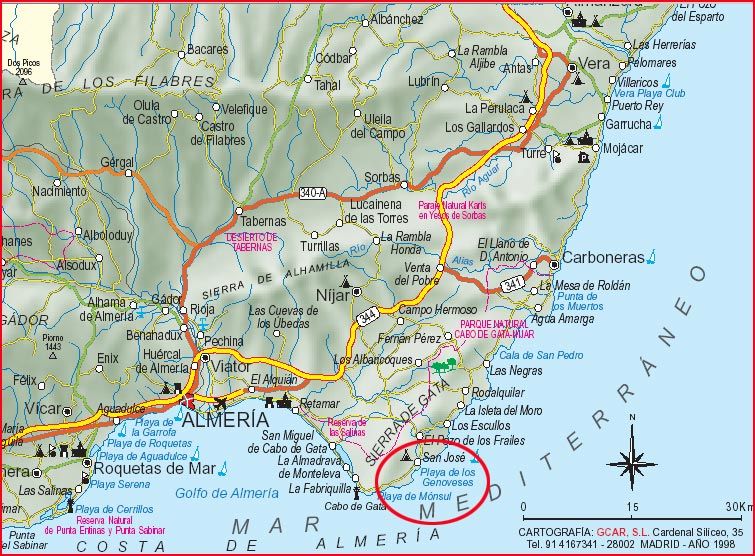 These natural harbours have often been used by Berber pirates to supply themselves with water and food. In the neighbourhood of this defensively outpost a small fishing village developed. Today there are still some of the old fisherman's cottages.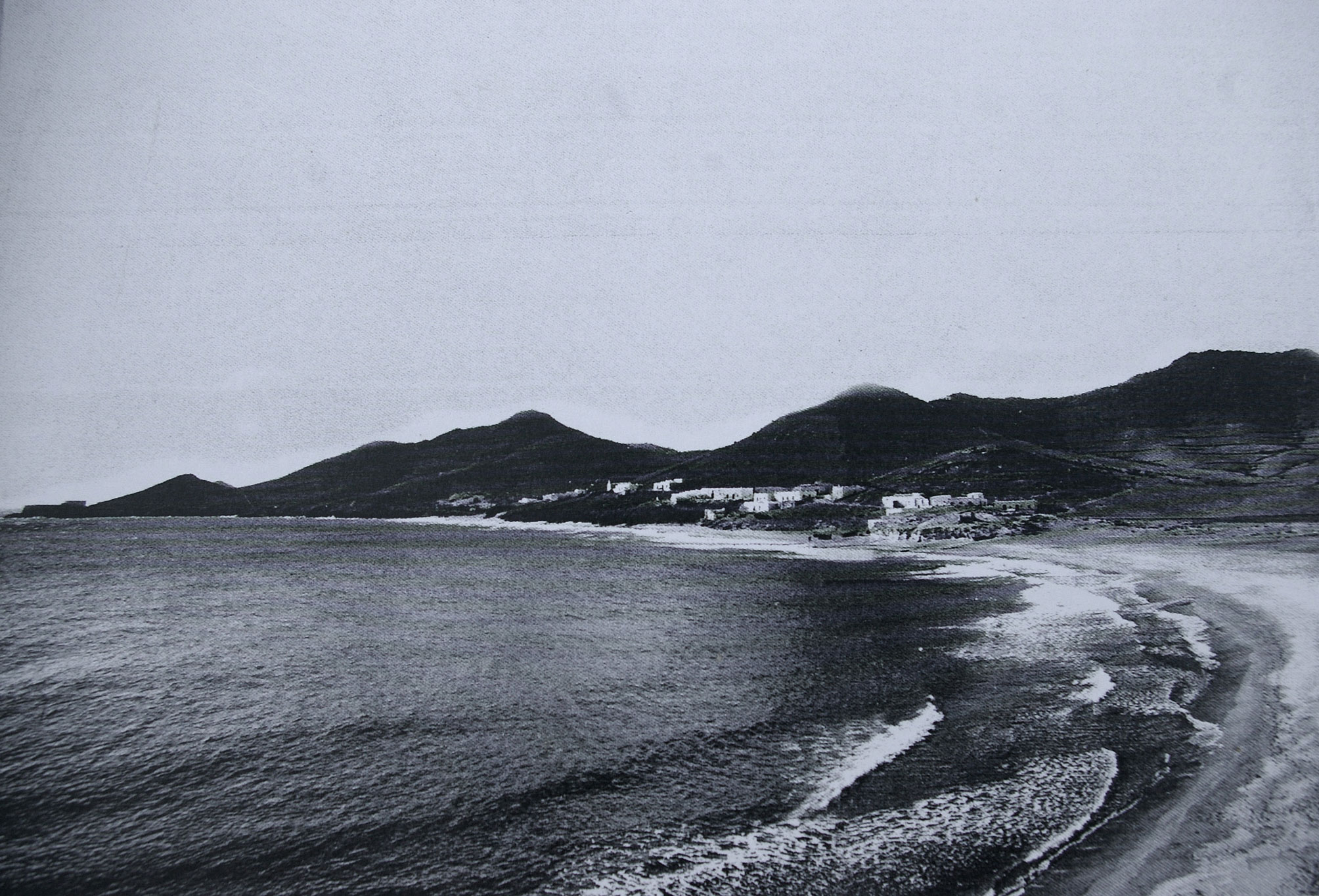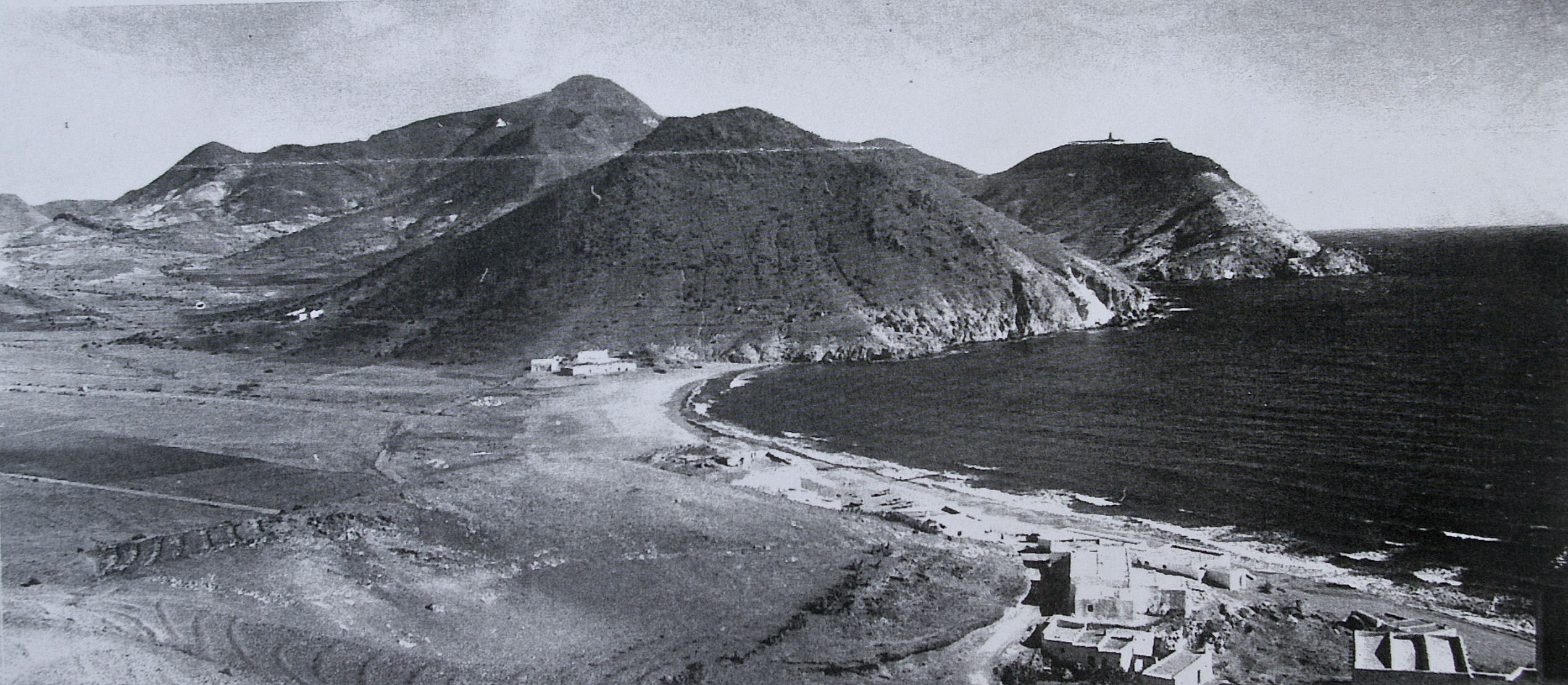 San José 1950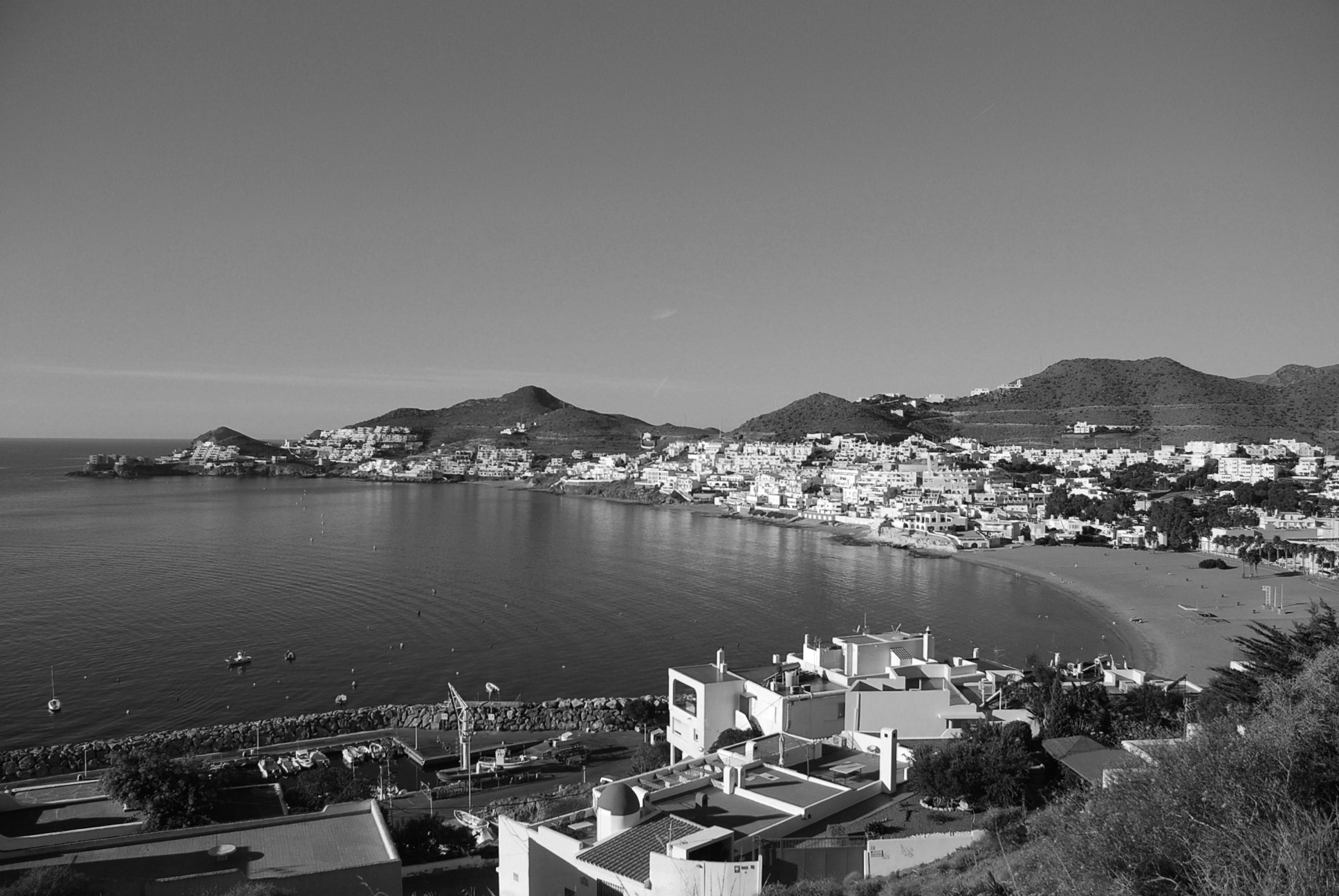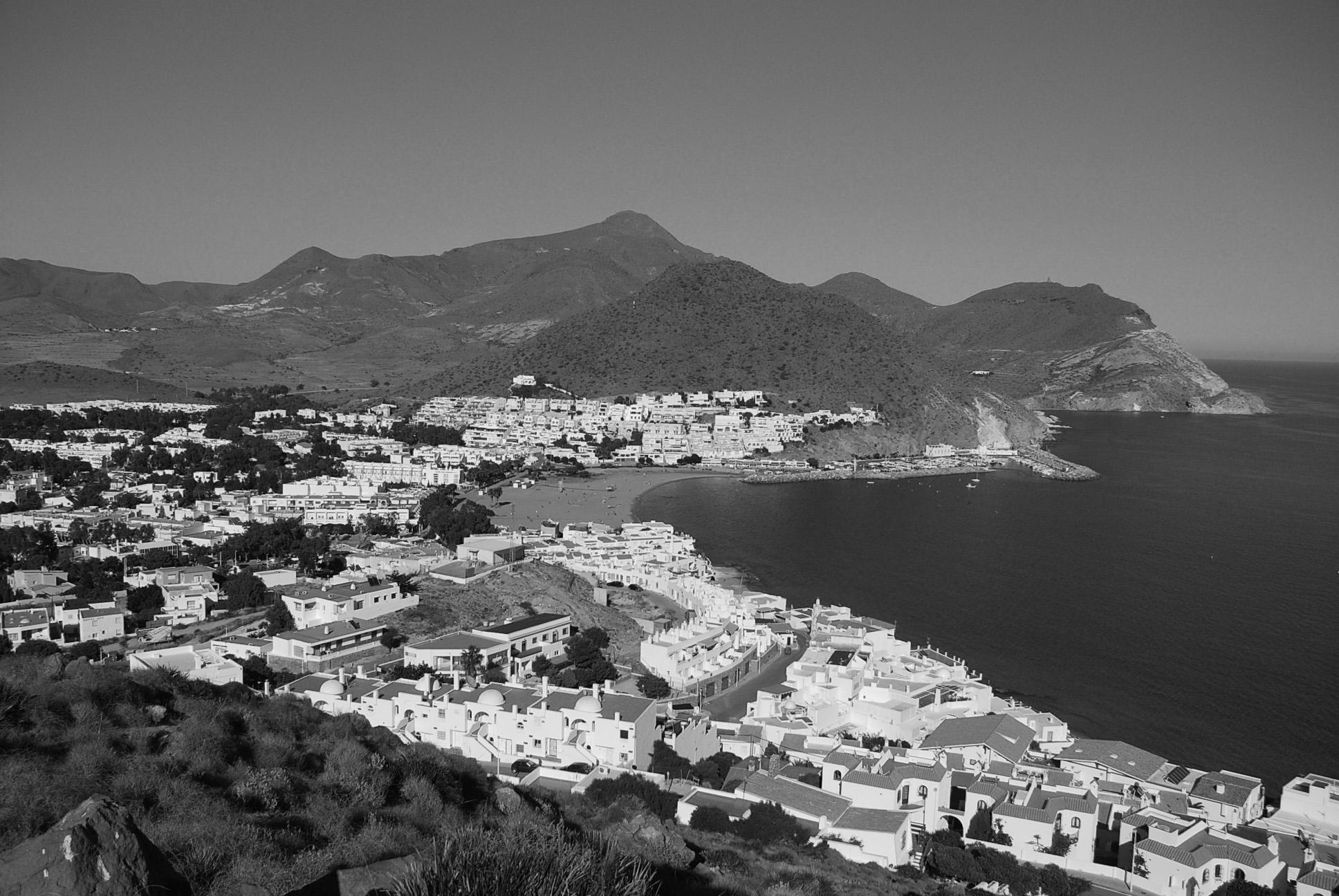 San José 2011

But nowadays this small village changed harmonizing with the aesthetics and shape of nature to a more touristic place and became the centre of tourism in the Cabo de Gata Natural Park.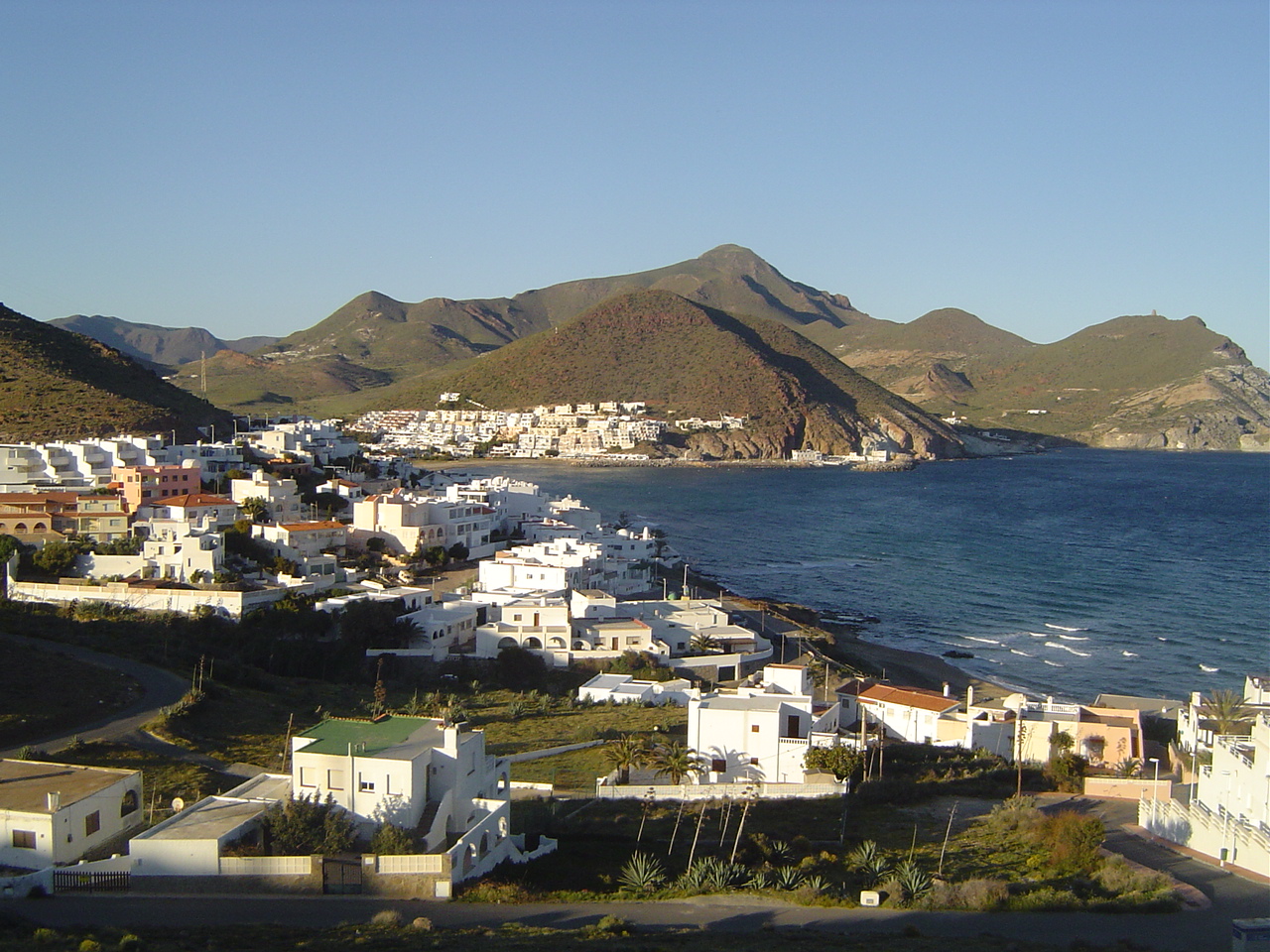 Only about 900 inhabitants (2009) are living here all year long but during summer and eastern (Semana Santa) up to 20.000 tourists visit the village. Especially Spanish people from the capitals stay here for vacation. Also French , English and German tourists discover the beauty of Cabo de Gata.
Since no-frills airlines like Ryan Air or Easy Jet fly to Almeria it becomes more interesting for visitors from northern Europe as the Almeria airport is just 35 km away.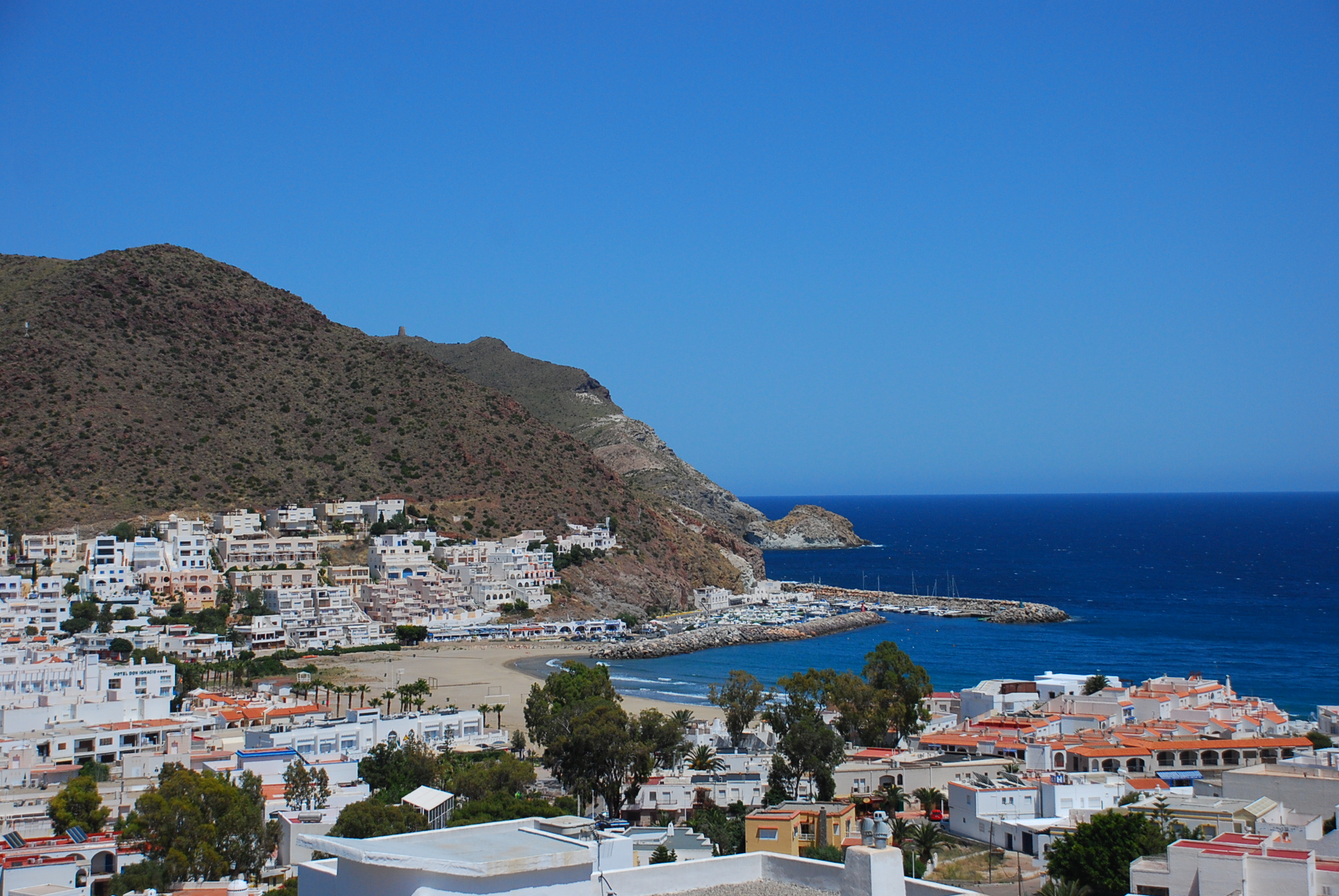 San José offers various hotels and hostals, countless holiday houses and apartments, a diving school , kayak rental, many bars and restaurants , a library, a pharmacy , a marina and several beautiful sandy beaches.

All this and many shops and small supermarkets assure San José to be a ideal travel destination to spend recreative beach holidays as you find every convenience needed.
You don't even need a car , all amenities are in walking distance.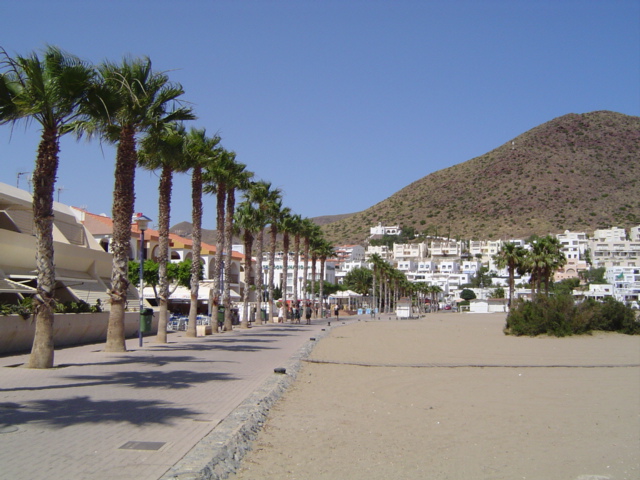 The plaza (central square) at night is crowded with playing children and the bars and restaurants around are visited by their parents enjoying a glass of wine with tapas (typical food in small portions, free with an alcoholic drink).
Along the paseo (beach walk) many stands are offering until 2 o'clock in morning different kinds of art and handcraft , this is really worth a night walk.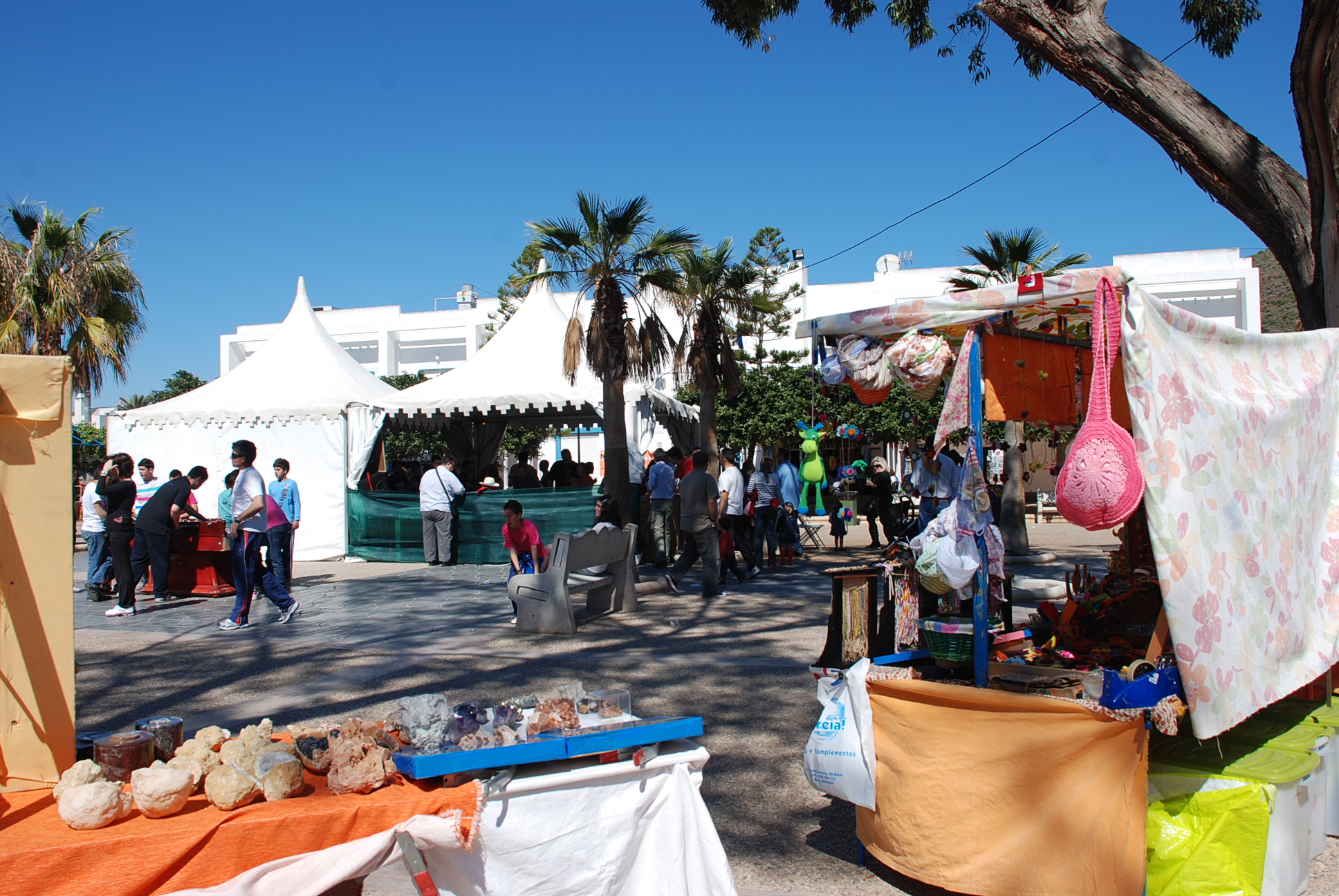 From San José you have access to many secluded , beautiful sandy beaches like Playa Genoveses, Playa Monsul, Playa Berronal and many more of gorgeous bays.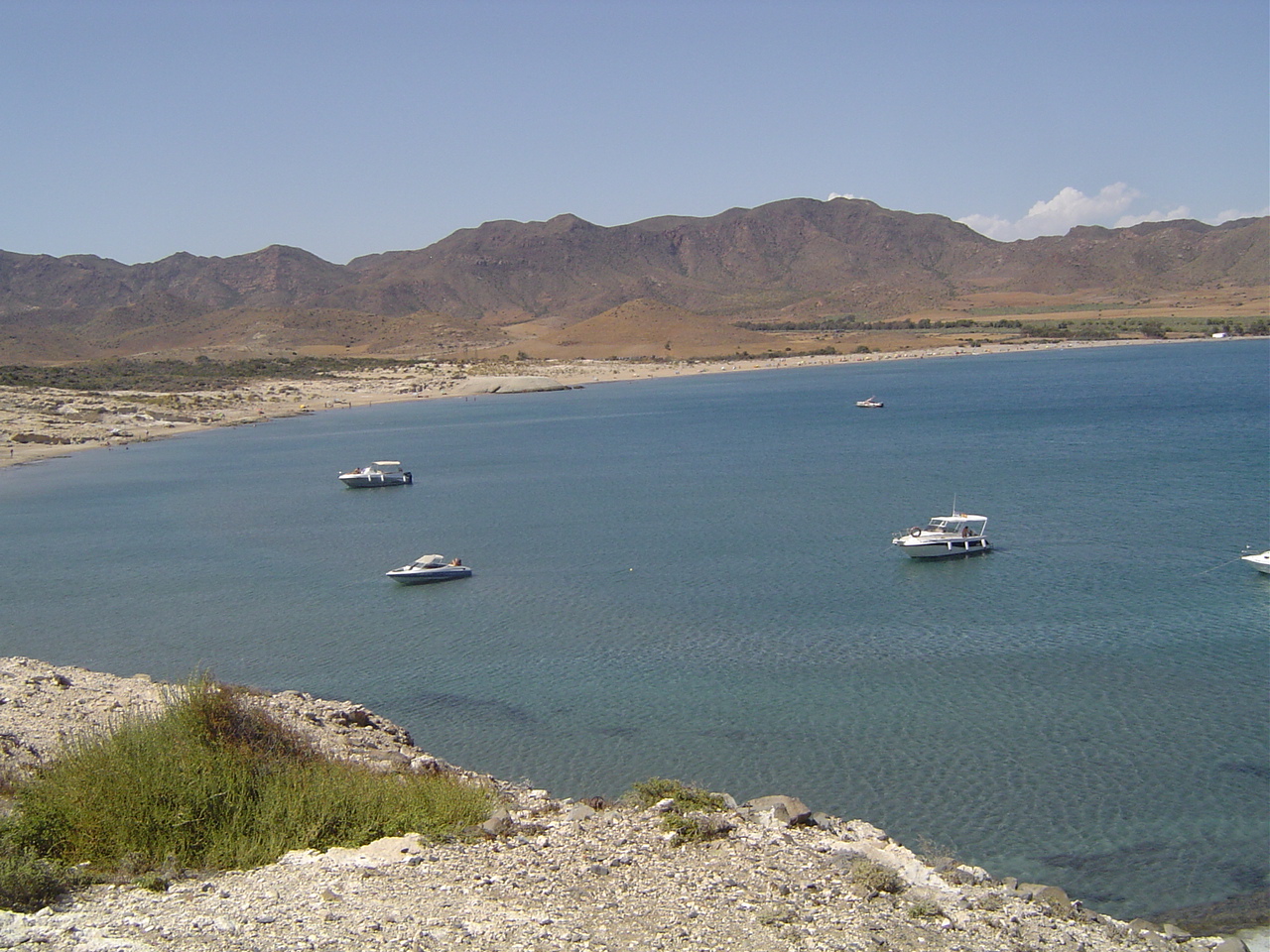 Those beaches belong to the most beautiful at the Spanish Mediterranean coast as they are surrounded only by the amazing nature of Cabo de Gata Natural park. Fortunately here you don't find the crowded beaches like at those holiday resort places of the Mediterranean Sea.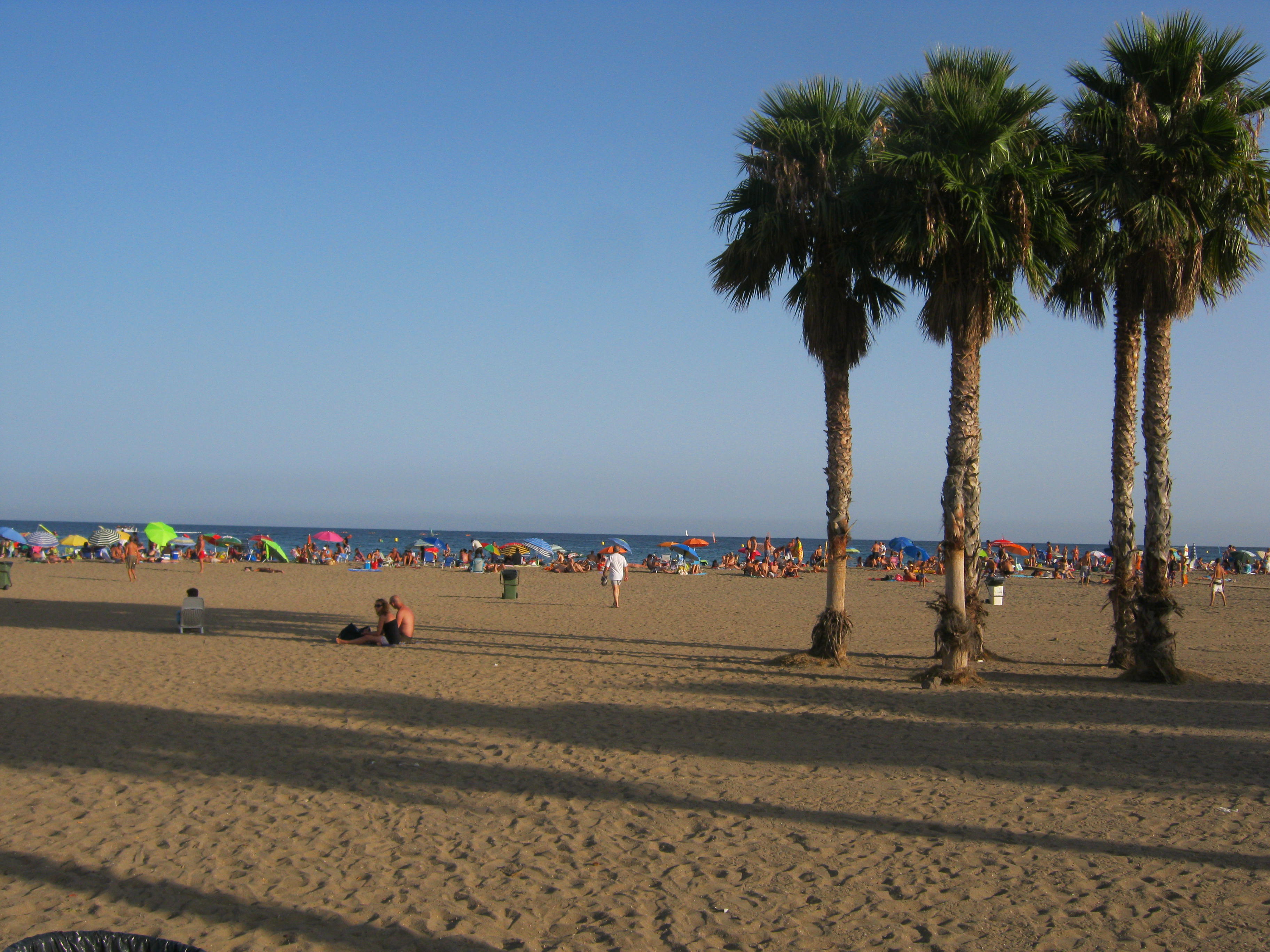 San José also offers various possibilities of recreational activities. It is perfect for many sorts of sport, diving, snorkelling , kayak renting, horse back riding, mountain biking and hiking are some of those activities.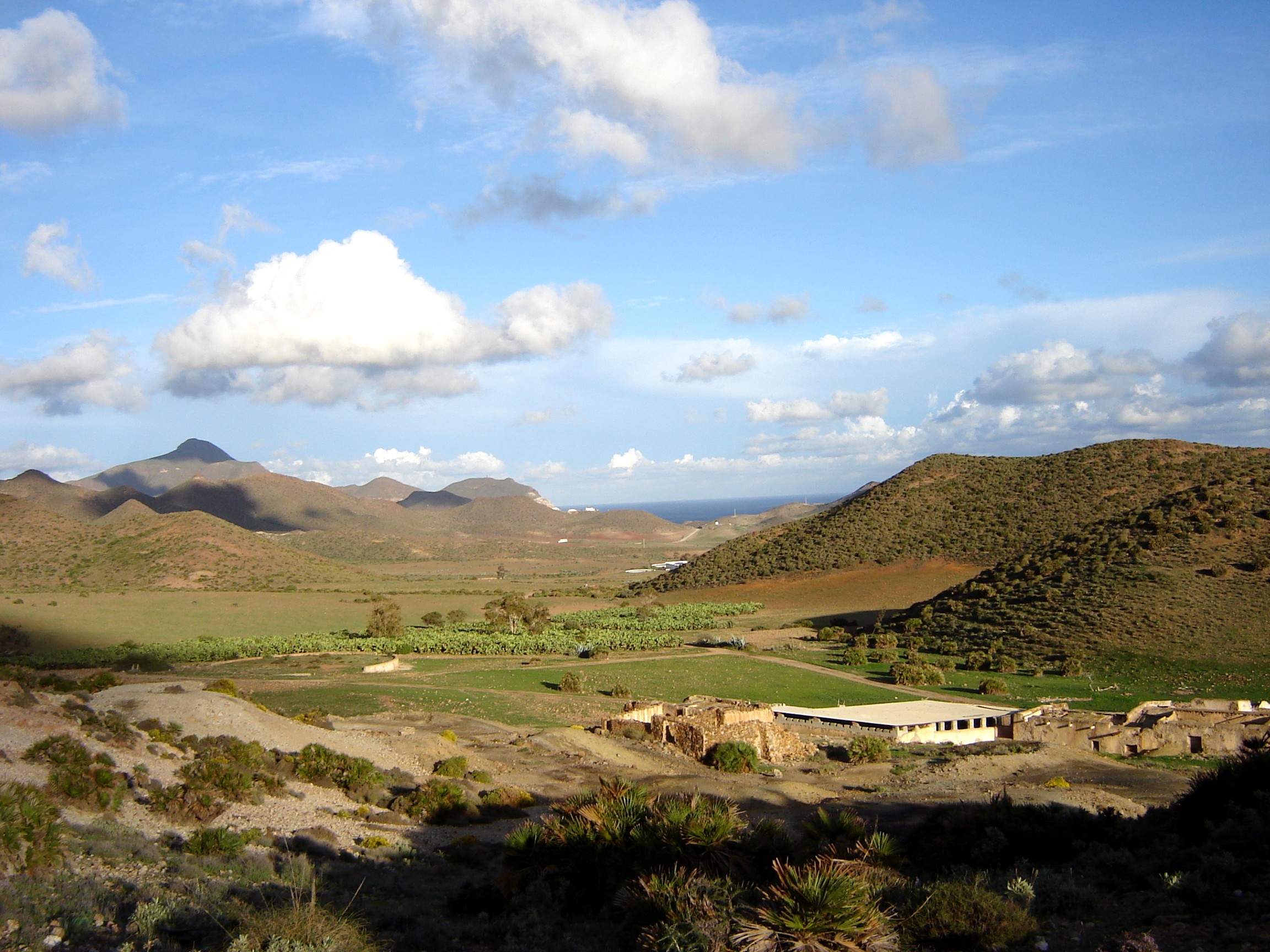 The marina of San José located at 36 ° 46 'N. 2 º 6 'W has available 244 anchorages.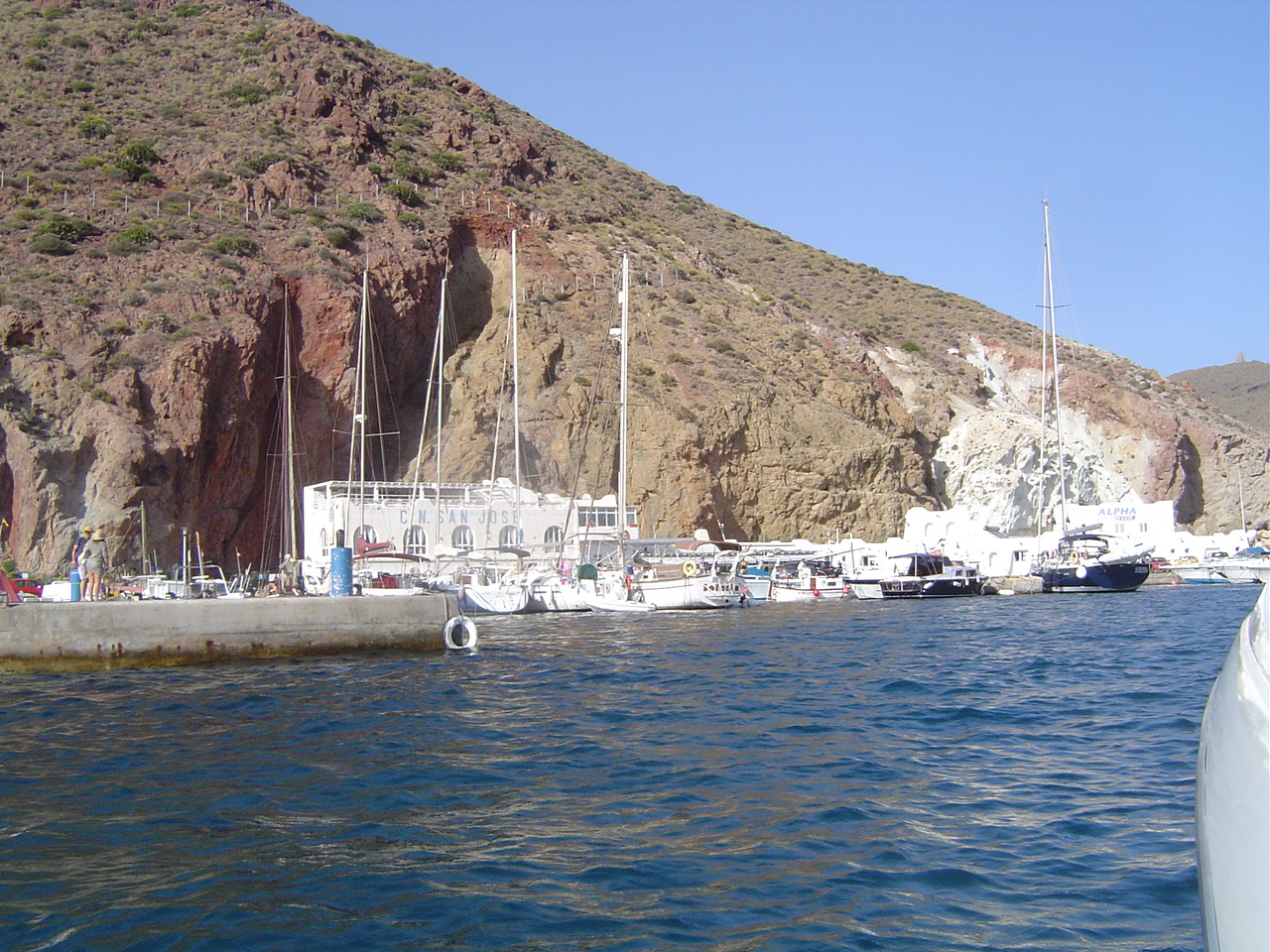 The Natural Park is also famous with ornithologists cause of the many different species habitant.

For diving it is well known as you have perfect conditions with the clearest and cleanest water of whole Europe!

There is no industry at all in this area so you don't have any pollution. Many greenhouses with tomatoes and other southern fruits shape this part of Andalusia. Everything else is concentrated on tourism, still some fishing boats going out day by day to supply the local restaurants with fresh seafood.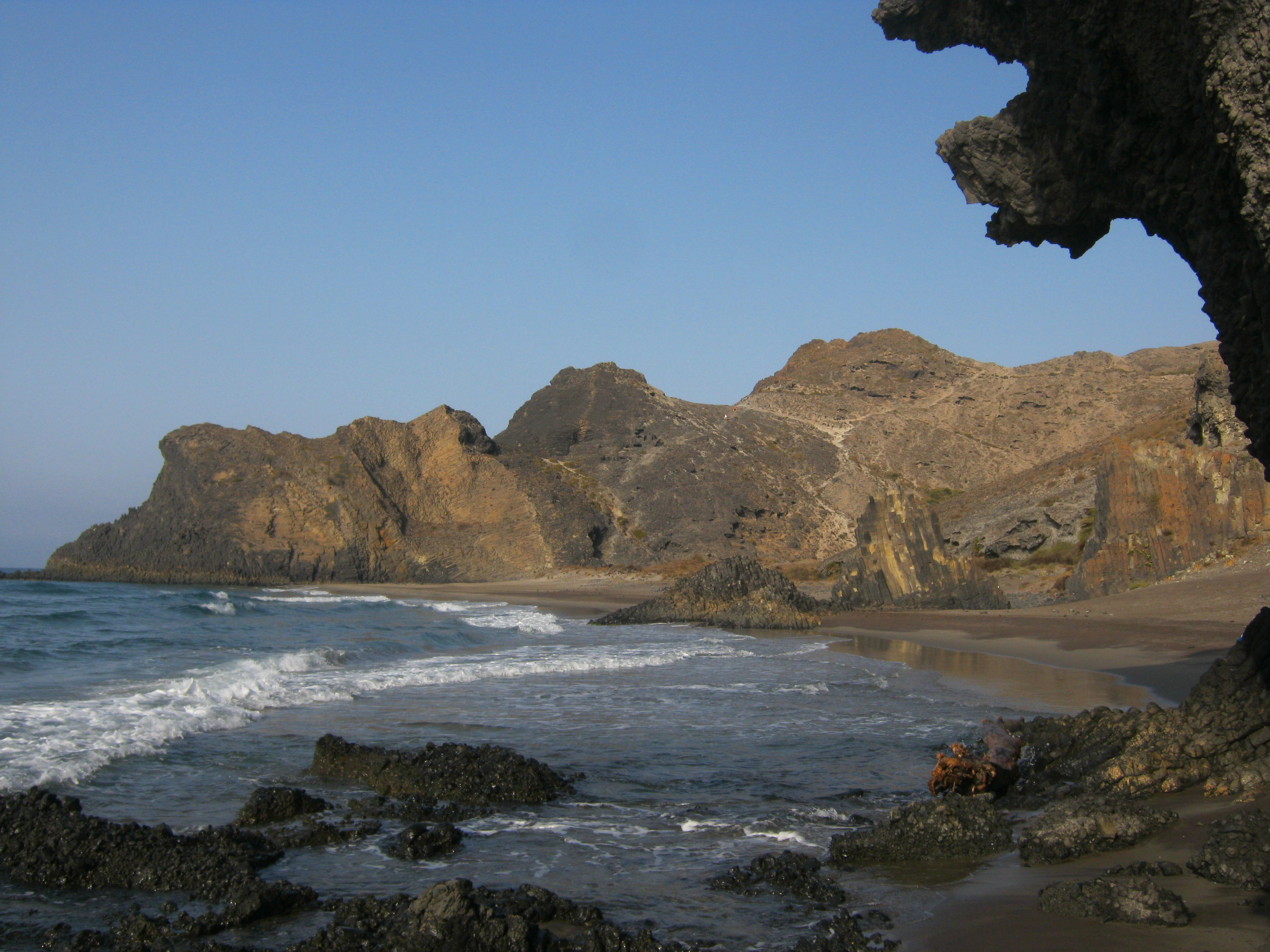 San José is perfect for a relaxing vacation, WELCOME!